AVAILABLE NOW SOLD ONLY AS A MINIMUM ORDER OF 10 GOLF CARS.
These Golf Cars come from Northern Parts of the United States and are very clean with minimum usage. Your satisfaction guaranteed!

Call 954-977-4131 or email us at sales@Blockbustergolfcars.com.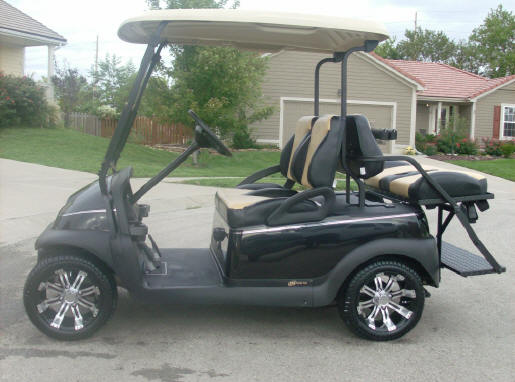 Blockbuster Golf Carts, Inc., is known all around the world for the high quality of our vast inventory. We proudly off an extensive inventory of quality wholesale golf carts, and our inventory can be made available to ship all over the world. Not only do we provide the best available golf cars for international markets, but we're also experts in the proper shipping and processing for import and export of golf carts.
When looking at the international market as truly international, golf carts and their industry and productivity applications are a valuable investment. As more and more industries find the benefits of centralizing vast enterprises under one roof or corporate center, and as more and more components of a business are handled internationally, speed of business and finding the right vendors is essential. Blockbuster Golf Carts, one of the world's best international wholesale golf cart seller and shipper, can help you with both.
While other companies offer toexport golf carts, Blockbuster Golf Cart's business expertise is truly international. Golf Carts at volume and their transportation to international markets comes down to more than just the cost to ship a golf cart. International markets have different processing, duties, and international commerce laws governing the import and export of golf carts. 
International shipping laws can be complicated. Fortunately, you've got the expert team at Blockbuster Golf Carts, Inc., handling your needs. Businesses, recreation centers, even simple communities all have found the benefits of utilizing golf carts to increase productivity, efficiency, and enjoyment. Let our team help you bring those benefits into play to meet your international needs.